21st Century Mice: Mazz, Chanders, & Sahara Mouseproud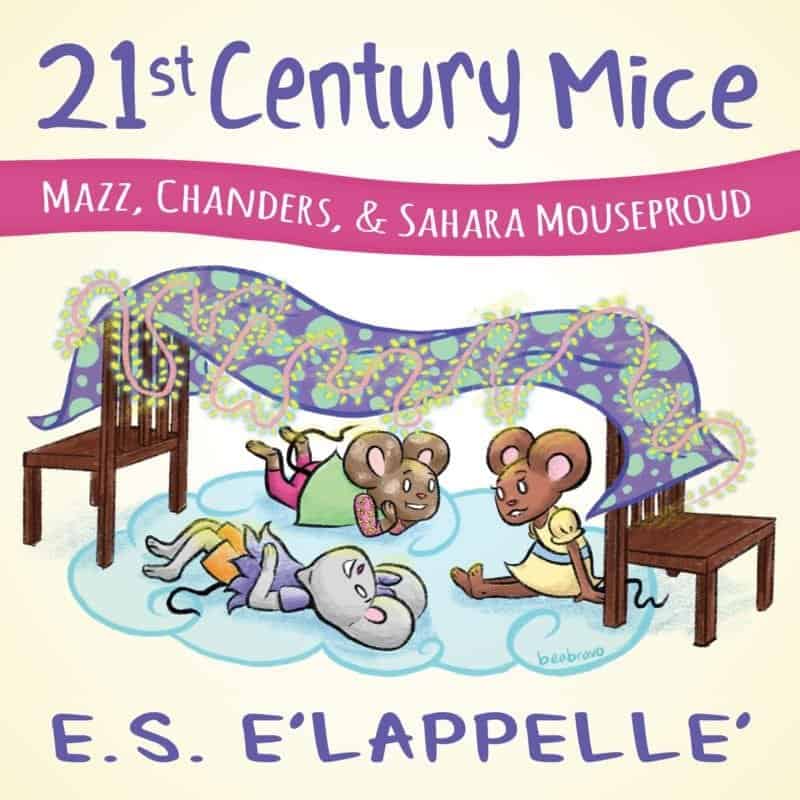 For lovers of cheeky little mice!
In the world of mice and rats, Mazz, Chanders and Sahara are legends made of miceness. Watch out for these three pesky mice, full of spunk and laughter, as they navigate through the vast cheese metropolis with their family closely in tow, especially their funky Aunty Clarice. Join them at home, at kinder, at school, at dance, on mice road trips or just shopping around town. A drive-through to McCheeseys with an ice cream and their world is completely set for a grand adventure. With quirky ways and cheesy smiles, these mice will steal hearts.
Order Now!
About the Book
Cover Blurb:
Join these three pesky mice, Mazzi, Chanders and Sahara, on their adventures through the world of mice and rats. You will giggle as they wiggle their ways into trouble — and out of it — on the double, if their Aunty Clarice has anything to say about it!
— Why this book? —-
E.S. E'LAPPELLE  was born in Northern Victoria into Australian farming families, working hard to provide for their families, instilling a strong sense of family and work ethic. A nineties girl, life was full of surprise and enterprise, the sky the limit; all nineties girls knew this. Cultivating the spirit of hope and a sense of fun became the message to promote in audacious nieces, nephews and all people.
The tales have many golden moments to share with everyday families, people who love the humour that pervades everything growing up.  Whether you were raised into wealth or suffer poor health, laughter and love with a spirit of unity is what gets all of us through.
Read these stories to remember your youth, to laugh when life is draining you, to empower you… always seeing the good humour that tiny mice inspire, laugh out loud, honour it, share it if you can and fill up the holes in the Cheese.
Format: Colour cover, with black & white illustrations.  Size:  6.5″ x 6.5″
Genre:  Children's fiction, parent & child reader, humour