Copywriting Features and Benefits
An Investigative Copywriting Procedure
When writing for B2B businesses, the copy needs to address: "Do I have a problem?", "What's in it for me?" and "Why should I buy from you?"
That's why we ask many questions to dig out the benefits of using your widget/services and the advantages of working with your company. 
It's a time-tested method that gets the best results. Emotive and benefit-driven copy simply gets the most clicks and calls!
Interested? Please read our 10-Step Copywriting Process.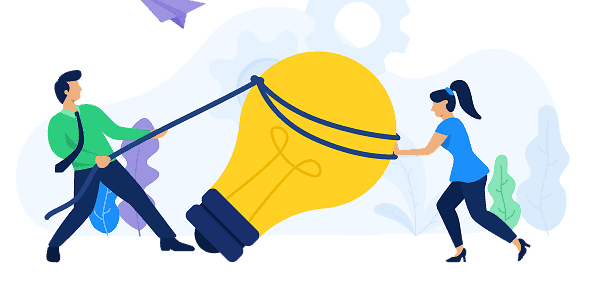 10 Years' Experience
Power of Words has ten years' copywriting and editing experience. From toiling away as a copywriter in a web design business, and other marketing agencies, Jennifer has written over 40 websites, as well as case studies, lead generation reports, brochures, and email scripts. 
Grammar Police!
As Jennifer also edits books, she has learnt a lot more about grammar in these past six years. It pays to have these editing skills when looking afresh at the piece. 
Jennifer learnt the trade of proofreading in 1995 at IRIS Pty Ltd, a direct mail publisher. She compiled their sharemarket newsletter. A high distinction in Principles of Editing at University (UWS) proved that this experience was valuable. 
Faster than You Writing It
We can write copy faster than most administrative staff. Plus, we take an outsider's perspective, looking freshly at your offering's position in the market. We find benefits and advantages of using your services.
Copywriting Services without long delays… after briefing, just two to five days' turnaround.
Results
Website copywriting, brochure copywriting, and press release writing is all about getting results for your company. 
Far more than simple 'awareness', our copywriting is designed to get under the skin of the reader and understand their deep desires and needs. This has the best chance of getting them to take action. Ca-ching!
Fiona speaks about our Website Content Review

Do you wish your marketing content was consistent, less full of jargon, and truly different from the competition?

Helping businesses and authors for 12 years, Power of Words copywriting services are easily accessible. Industry wise, we can easily apply our research and marketing process to a new field. 
Whether it's lead generation or sales page optimisation, Jennifer can provide the Brisbane copywriting and editing support to reach your goals. 
Better yet, it's more affordable and less hassle working with one key person.
Jennifer is also experienced in: marketing strategy, keyword research, sensible SEO, and WordPress blogs.
Call 0403 125 038 or email for a ballpark cost for copywriting services for your next marketing campaign.