.
.
.
.
Prenatal Yoga Handbook
Copy editing and Typesetting
Typesetting and Book Editing
A super tricky project for a Prenatal Yoga trainer and midwifery expert, involving:  
copy editing
typesetting in InDesign (from Word/Pages)
81 image insertions
blurb editing and proofreading
making ePub, and
self-publishing coaching.
Client Feedback
Gabrielle Earls
"I have just received the printed copy of my book 'Birth in Awareness – a handbook of prenatal yoga' and the layout, font choice and size recommended by Jennifer have created a printed layout that is better than I had hoped for. The margins are perfect as is the layout of the images and sections. This was a complex job and Jennifer's skill and attention to detail are evident through the pages.
She also edited my work and had great grammatical and sentence structure suggestions. I highly recommend her for professional and efficient services and if anything she undervalues how talented she is at book publishing. I am very grateful for the work she has done on my book." — Gabrielle.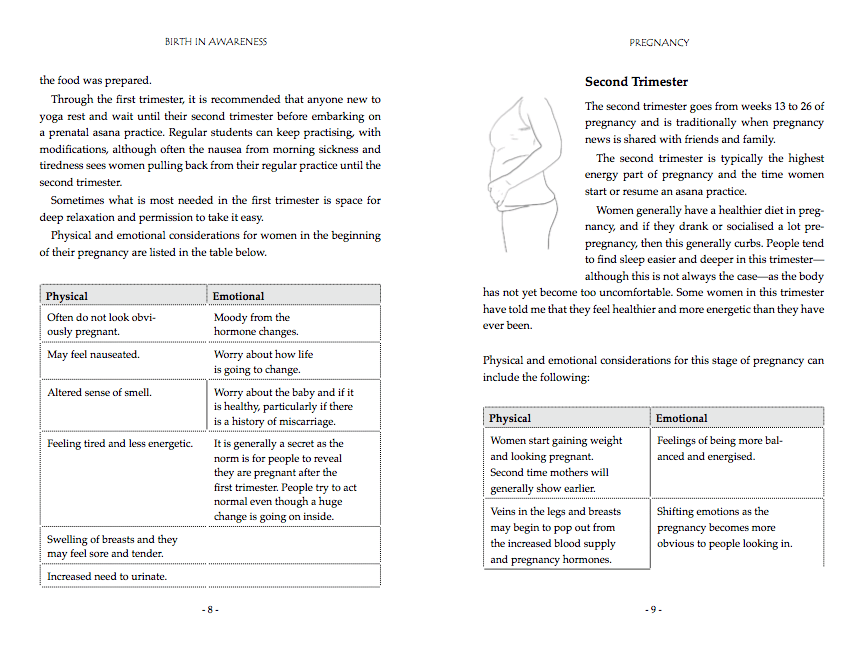 We take on projects that we can see the value in. See other clients we've helped.